Commercial Cleaning Services in NJ & NYC
Hire a 3rd Generation Commercial Cleaning Company with Responsiveness in it's Blood!
Tired of the disconnects between management and your cleaning team? Ready for a born and bred commercial cleaning service wizard to save the day?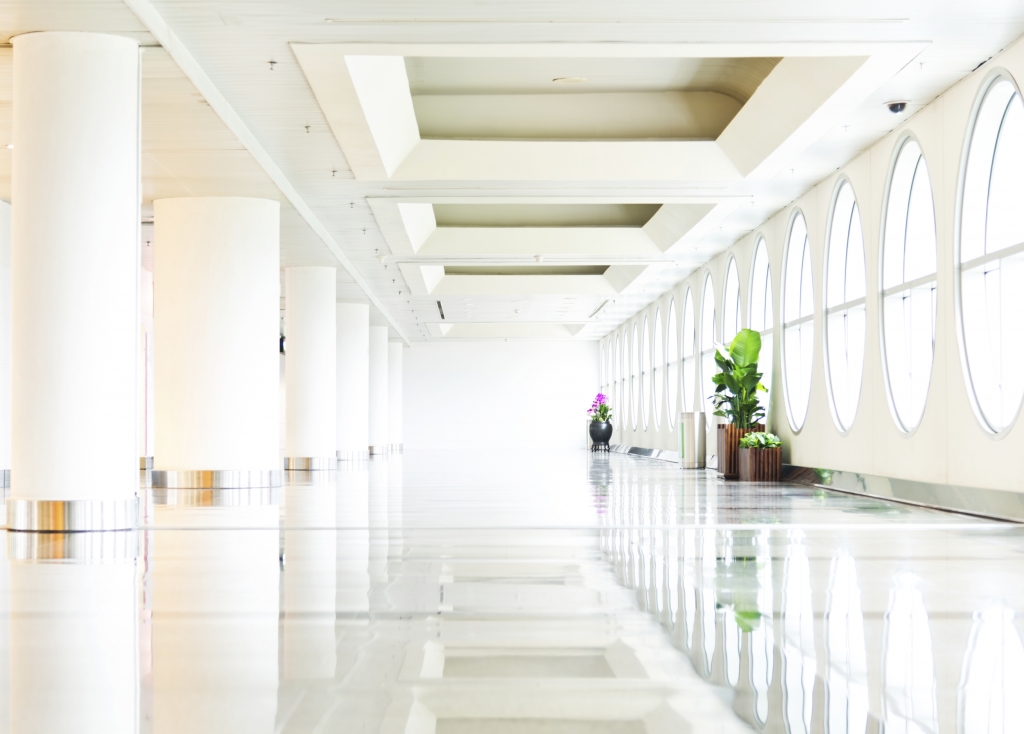 For over five decades, American Maintenance & Supplies has been providing the New York and greater New Jersey area with the highest quality janitorial and office building cleaning services for businesses both big and small.  We're a third generation company, and we're proud to bring our years of experience to meet your needs with many different services.
A professional janitorial and office cleaning service will help preserve your building assets, protect the health and well-being of your visitors and employees, and remove the burden of office building cleaning from your shoulders.
Office Building Cleaning Services Provided by American Maintenance & Supplies:
We understand that office cleaning is very different now than it was when we first started fifty years ago. With that in mind, we take a green approach to cleaning that focuses on your employees' health while utilizing the most current office building cleaning technology available.
The state of your floors gives your visitors an immediate impression of your office. American Maintenance & Supplies understands that this first impression is important, and we can ensure that it's a positive one by cleaning, maintaining and restoring your floors.  In addition to enhancing your work environment, properly maintained floors will decrease the wear and tear of everyday use, extending your floor's longevity and saving you money in the long run.
Cleaning is a vital part of maintaining your carpet. Dirt and pollutants will deteriorate the quality of your carpet fibers, but investing in regular cleaning and extraction can save you from sinking money into prematurely replacing your carpets. American Maintenance & Supplies offers a Carpet Cleaning package that will suit your office building cleaning needs in the New York and greater New Jersey area.
One of the benefits of utilizing an office building cleaning service is having a professional on hand to wash your windows. Clean windows present a positive image to your employees and visitors alike, and American Maintenance & Supplies uses various window washing solutions that will keep your windows sparkling.
American Maintenance & Supplies offers janitorial services for commercial, institutional, and industrial markets. Our services are wide-ranging, and include anything from cleaning and sanitizing restrooms to air vent and ceiling fan maintenance.  Our staff is professionally trained and ready to tackle the tasks that ensure that your work environment is a clean and pleasant place to be.
In addition to our many office building cleaning services, American Maintenance & Supplies offers professional pest control services through our subsidiary. This company is equipped to protect your building from many different varieties of pests, including beetles, mosquitoes, bedbugs, flies, rats, ticks, and more. Our workers are highly trained by reputable institutions, and they're dedicated to satisfying our clients.
American Maintenance & Supplies is committed to bringing the greater NYC and New Jersey area the most effective porter services. We offer specialized training for our janitorial staff, creating customized solutions built entirely around the needs of our clients. Our specialty porter services can extend even to metal polishing and stone finishing as well as the more typical full-scale lobby maintenance and exterior building maintenance and more.