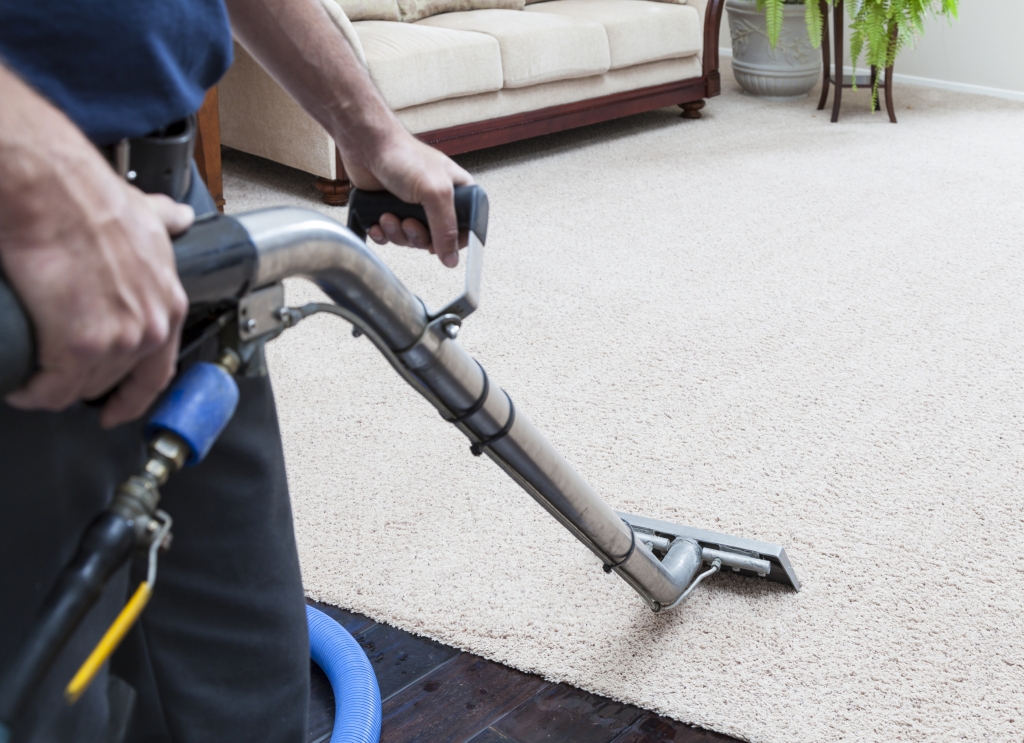 Carpets in offices and other types of commercial buildings experience a lot of traffic. Employees and customers traipse through hundreds—maybe thousands—of times per day. Can you imagine how much dirt, moisture and debris is deposited on them in the course of a year? Not to mention the wear and tear.
Clean Carpets Make a Great First Impression
What is the first impression your office or commercial building gives to visitors? Is it a clean and odor-free place of business? Carpet is now the number one floor covering in most commercial settings, so their appearance can be a big factor in first impressions. They also represent a considerable investment, so you want them to last as long as possible. Unless you have them professionally cleaned on a regular basis, they will deteriorate faster and you'll lose money in the long run replacing them.
Our carpet cleaning services will help extend the life of your carpets, saving you countless dollars in the future. Our deep cleaning system uses hot water extraction, safe chemicals that suspend and then remove the dirt and pollutants from the carpet, leaving your carpets clean and dry to the touch. This is important in minimizing down time from wet carpets and preventing mold and mildew from growing.
Carpets in a commercial building get more spills, debris and ground-in dirt than residential carpeting, especially in heavy traffic lanes. That's why they are made from different materials that are able to withstand the daily wear and tear. They also need specialized care to address the problems they have.  With commercial carpet cleaning from American Maintenance & Supplies, carpets stay cleaner longer and promote a healthier working and business environment for your customers and employees.
We know that your carpets may not need the same level of cleaning as others, so we offer different programs, specialized for your requirements. Whether you need one-time cleaning (moving in or out of the building), spot removal, specialized deodorizing, or ongoing regular cleaning, we can customize our program specifically for your requirements.
commercial carpet cleaning services includes the following: pre-inspection to identify any areas Our needing special attention, fiber identification for best cleaning results, pre-vacuum to remove dry soils, pre-condition high traffic lanes to suspend soil, hot water extraction and rinse to remove soils.
Get Professional Carpet Cleaning with American Maintenance & Supplies
American Maintenance & Supplies Inc. is the best Carpet Cleaning & Shampooing service available in the NYC area. We offer a wide range of carpet cleaning packages designed to suit your office carpet cleaning needs.
American Maintenance & Supplies has been in business for over 50 years, providing high quality cleaning and janitorial services for offices located in the New York area. Contact us today for a FREE estimate. We are happy to answer all your questions and concerns.