Commercial Janitorial Services
Hire a 3rd Generation Commercial Cleaning Company with Responsiveness in it's Blood!
Tired of the disconnects between management and your cleaning team? Ready for a born and bred commercial cleaning service wizard to save the day?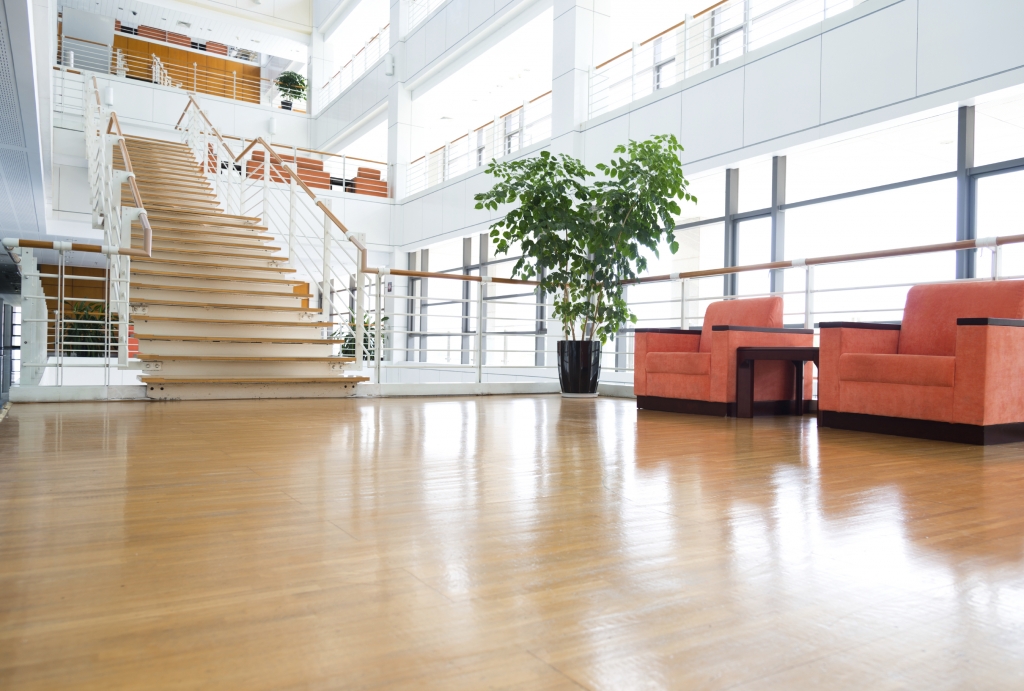 Business owners, property managers and facilities managers have a lot on their plates. Between managing people, projects, clients and customers, their responsibilities are daunting. Why add to the stress by worrying whether your premises are clean and sanitary? Let American Maintenance & Supplies take care of it for you!
Having the right commercial cleaning service is essential for the well-being of your company. A clean, fresh appearance is more inviting for customers, which helps a business retain and increase its load of clients. Buildings that are cleaned by a qualified office cleaning service demonstrate to clients a concern for detail on the part of the companies housed therein, making these companies more attractive to prospective clients.
American Maintenance & Supplies provides commercial cleaning services to all kinds of commercial buildings, like institutions (schools, hospitals, medical buildings, etc.), office buildings, retail stores, warehouses, factories and more.
Our janitorial services include, but are not limited to, the following tasks:
· Empty all trash receptacles
· Shampoo carpets
· Clean and sanitize restroom fixtures
· Dust and polish furniture
· Clean window blinds and horizontal surfaces
· Vacuum carpets
· Sweep and mop tile, wood and other hard surface flooring
· Clean exterior and interior glass
· Clean kitchen/break room, including fixtures and appliances
· Clean air vents and ceiling fans
Environmentally Friendly
No longer is it acceptable to just clean and sanitize. Using "green" products is important to the sustainability of our planet.
American Maintenance & Supplies uses only eco-friendly products on all of our cleaning projects. This not only helps the environment but is crucial to the health of the building occupants and visitors.
We utilize products that still do a great job of cleaning and sanitizing, but do not contain harmful chemicals. We also use high-tech tools that can get the job done more quickly and thoroughly
By using our green cleaning service that has committed to dispensing with many toxic chemicals, you can harbor a safer business environment for your employees and customers. Some cleaning products have been shown to contribute to eye, skin and respiratory irritation as well as asthma, allergic reactions, and with longer exposure even reproductive problems and cancer. Reducing chemicals from your cleaning approach can greatly reduce the potential for harm by minimizing everyone's exposure through ingestion, inhalation and skin exposure. This results in healthier employees and customers.
Why Choose American Maintenance & Supplies?
We know you have choices when it comes to janitorial services in the New York City area. By choosing American Maintenance & Supplies, you will benefit from a high quality of professional service without having to hire and manage full-time staff. Outsourcing is the proven, cost-effective solution to ensure your facility benefits from the highest standard for clean.
We offer a customized cleaning program tailored to your specific needs. We thoroughly inspect our work to make sure it's complete and done to your satisfaction.
Contact Us to Learn How We Can Help Keep Your Commercial Building Clean
No matter what type of janitorial services your commercial building requires, American Maintenance & Supplies can help. We will gladly customize any of our services for your specific requirements.
American Maintenance & Supplies, Inc. is proud to offer quality, reliable, trustworthy janitorial services in the greater New York City area (Manhattan, Brooklyn, Bronx and Queens).
Contact American Maintenance & Supplies to see how we can provide the highest quality of maintenance to your government office or building.