Office Cleaning
Hire a 3rd Generation Commercial Cleaning Company with Responsiveness in it's Blood!
Tired of the disconnects between management and your cleaning team? Ready for a born and bred commercial cleaning service wizard to save the day?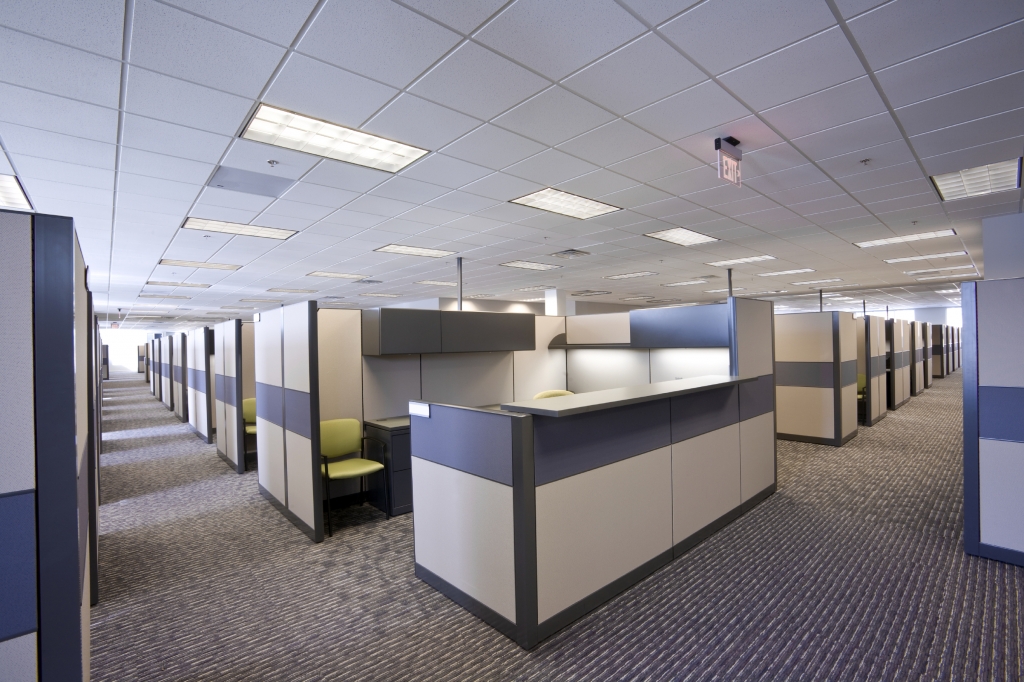 Office cleaning has changed a lot within the last few years. Now, many building owners and managers are concerned with the health of the employees who work within the building, the environmental impact of the materials used for cleaning and the different forms of technology that professional cleaning companies are bringing to the table.
Fortunately, American Maintenance & Supplies is ready to meet the ever-changing needs of building owners and managers with the dynamic service we've offered for more than five decades, updated to address the concerns that understandably preoccupy modern organizations.
Green Cleaning
Building owners and managers have new expectations of their office cleaning services. Now, in addition to getting the building free of dirt and debris, cleaning services must use environmentally friendly products that do not contain harsh, harmful chemicals. Plus, they must use equipment that is safer for the environment by using less chemical and water, while at the same time optimizing productivity.
As you know, green cleaning isn't just the latest fad that building owners and are embracing, but instead it represents a gradual shift in thinking; the way that cleaning products and methods impact the environment is something that any modern cleaning company must consider.
With this in mind, American Maintenance & Supplies is proud to say that we offer environmentally safe office building cleaning services. Here are some of the ways that green cleaning will positively benefit your organization:
Improve air quality
Reduce irritation of eyes, skin, and lungs
Reduce allergy symptoms
Safe for users and occupants
Reduce cost of cleaning supplies
Reduce energy consumption
Healthy Employees
Every year, businesses lose billions of dollars due to employee sickness. Cold and flu season can have a major impact on your business's bottom line. How can you stave off the inevitable absences from sick employees? Studies show that thoroughly sanitizing the work environment will result in healthier employees. Regularly scheduled office cleaning can stop germs in their tracks. American Maintenance & Supplies can assist building managers and owners in stopping the spread of common cold and flu viruses by focusing on your office's hot spots:
Bathroom fixtures
Door knobs
Light switches
Elevator buttons
Hand rails
Desks
Phones
Office Cleaning Technology
The average office building owner or manager doesn't have access to the high-tech cleaning tools that can get the job done more quickly. American Maintenance & Supplies is fully equipped to thoroughly clean your office building from top to bottom; we have invested in the most up-to-date technology, ensuring that our team will meticulously and efficiently clean and sanitize your building in the shortest amount of time possible. They are fully trained in the both product usage and safety procedures, so you can rest easy knowing that the job will be done safely and well.
It's in your best interest to hire an office cleaning service. Professionals are best equipped to meet your specific needs, and a quality service will not only utilize green cleaning practices, but they'll clean in a way that will ensure that your employees will stay healthy, even in during the cold and flu season. A professional service can offer technology that's not readily available to most building owners or managers, and they've got the training to properly use the equipment.
Are you ready to take your office cleaning to the next level? Contact American Maintenance & Supplies today, and get a free estimate!